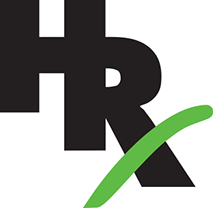 HRx is a wholly-owned subsidiary of LEVERAGE, an affiliate of the League of Southeastern Credit Unions (LSCU), and has filled
a number of executive and non-executive positions in credit unions throughout the southeast.
Through a partnership with the Northwest Credit Union Association (NWCUA) and its affiliate, Strategic Link, HRx now offers its
suite of services primarily in Alabama, Florida, Oregon, and Washington. With experienced HR professionals on both coasts,
we are well positioned to serve credit unions with many HR-related needs, including recruiting, training, and PEO services.
The LSCU and NWCUA are committed to providing the most cost-effective products and support services that benefit credit unions,
helping them stay competitive in today's fluid market.
Like credit unions, both associations operate on a philosophy of service and mutual cooperation; it's at the core of everything they
do, from lobbying efforts to education and training initiatives, from business planning services to high-quality, fairly-priced products
and services. This philosophy is what sparked the collaboration with HRx.
We understand the unique challenges that credit unions face. As a company whose products and services are delivered by credit union industry experts, HRx provides prescriptions for your success by combining pioneering spirit, responsive member service, and a strong commitment to credit union success. For more information about HRx, please contact Leia White.
​With a combined nearly 20 years of financial services experience and 10 years of professional HR development,the HRx team is well positioned to find the best fit for your credit union.
HR Consulting Manager for HRx
Leia White is the HR Consulting Manager for HRx. She came to the LSCU & Affiliates after working as the
HR Manager for Management & Training Corporation. Leia is new to credit unions, but not to human resources and recruiting.
While at MTC, she recruited approximately 100 employees, and was tasked with all HR functions for a staff of 250.
She's also worked as an HR Generalist for Fortis Environmental Group and as a Contract Accountant for WRS Compass.
Leia's undergraduate degree, from Florida State University, is in International Affairs, and she holds a master's degree in
Public Administration from American Military University. She is certified as a Professional in Human Resources (PHR)
and is a SHRM Certified Professional (SHRM-CP).
Learn more about Leia here.
Placement Services:
Our placement services are designed to specifically meet the needs of credit unions in recruiting employees and executives.
PEO Services:
Through our Professional Employer Organization partner, outsourced human resource services are available, allowing CEOs and managers to focus on their core business activities. This is a great solution for small credit unions that lack a full-time HR person on site.
Employment Screening Services:
Employment screening services include both personality-based hiring tools and background checking services, helping you make sound employment decisions, decreasing unwanted turnover, and saving you time and money.
Salary Administration:
Our salary administration program uses research and competitive analysis to give credit unions the most current and complete data to determine appropriate salary. This Windows-based tool, complete with the capability to develop appropriate job descriptions, puts you in control of your compensation planning.
Employee Surveys:
Employee satisfaction is the foundation of a successful organization and is the first step in improving employee commitment, motivation and retention. These confidential employee surveys will enable you to discern the levels of satisfaction among staff and can be administered in several different ways – email, web-based, on-site, or by mail.

Representing 278 credit unions with $65 billion in assets and 6.6 million members, the League of Southeastern Credit Unions & Affiliates (LSCU) is the trade association for Alabama and Florida credit unions.
LSCU was formed in 2009 by the consolidation of the Alabama Credit Union League and Florida Credit Union League and provides advocacy, compliance support, education, training, and information with relevant services and business strategies to support its members in
fulfilling their mission.
The LSCU Service Corporation, doing business as LEVERAGE, is the business services subsidiary of the League of Southeastern Credit Unions. LEVERAGE was formed in 2010 from a consolidation of the Alabama and Florida Service Corporations, both doing business with
credit unions for more than 40 years.
With offices located in Birmingham, Alabama, and Tallahassee, Florida, LEVERAGE works to offer credit unions best-in-class products and services through preferred business partner relationships. We focus on:
• Leveraging buying power to reduce costs
• Leveraging resources to maximize financial results
• Leveraging industry knowledge and research to provide
access to best-in-class solutions
• Leveraging relationships to connect innovative credit union service providers with credit union executives
LEVERAGE exists to serve credit unions and is dedicated to the success of credit unions and the credit union industry.
The Northwest Credit Union Association is the trade association representing more than 160 credit unions in Washington and Oregon, and affiliated credit unions in
Idaho, Hawaii, and Alaska.
The Association provides legislative and regulatory advocacy, compliance support, professional development opportunities, and public relations resources to help credit unions thrive and better serve the 4.5 million Northwest consumers who are credit union members.
Strategic Link creates value at all levels of the Northwest credit union ecosystem. It's a collaborative hub, linking credit unions with business solutions, and credit union members with opportunities to save money. Strategic Link offers "best of breed" solutions to our credit unions with a focus on emerging trends, innovation, scale, and efficiency.
Experience the power of cooperative intelligence.
Strategic Link can provide your credit union with a competitive edge in a fast-changing market environment.
Hire the right person the first time. The Omnia® Profile is a behavior-based employee assessment tool. The profile describes preferred behaviors and predicts potential candidate and employee job compatibility.
Landrum Professional offers payroll, benefits, and human resources outsourcing, and counts many credit unions among its clients. A full-service PEO, Landrum has clients in 38 states and offers a dedicated HR Manager, Benefits Consultant, and Payroll Professional to each organization
it serves.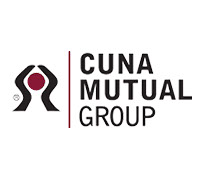 Recruit and retain top management talent through affordable retirement plans, including 401(k) Plans and Customizable Executive Benefit Plans.
For more than 30 years, Employment Technologies Corporation (ETC) has been helping credit unions hire, develop, and retain the best employees. As the inventor and world's leading developer of employment simulations, ETC's' vision and passion is creating innovative and engaging simulation experiences that improve hiring, accelerate job performance, boost retention, and inspire success.
An unprecedented five-time national Top HR Product of the Year award winner, ETC's exclusive EASy Simulations® engage candidates and deliver the highest accuracy in predicting job success.
VP, Member Business Services – Solarity Credit Union, Yakima, WA
Solarity Credit Union is seeking a Vice President of Member Business Services to develop new and manage existing business member relationships.
This $600 million credit union, located in the beautiful Yakima Valley, is extremely well-capitalized and has the resources needed to continue its growth. If you have the intrinsic need to do well, the ability to coach people to greatness, and a proven track record of success, come join a credit union that matches your drive.
The VP of Member Business Services will:
• Develop and implement effective business loan, deposit, and service products.
• Increase loan and deposit volume, loan quality, and loan yield.
• Train and develop employees so they have a working knowledge of the credit union's suite of business products.
• Represent the credit union at community events throughout the region.
• Stay informed of changes and trends in the business lending/services field.
• Ensure compliance with all regulatory requirements: BSA, OFAC, USA Patriot Act, and other applicable state and federal rules.
• Be open to new ideas.
• Develop and motivate staff while holding everyone accountable.
Desired Skills and Experience
• 5+ years of related business banking experience, including deposits, loans, cash management, and business account documentation.
• Know the ins and outs of business needs and structures.
• Commercial real estate appraisal and title knowledge.
• Exceptional customer/member service abilities.
• Consumer deposit and lending information knowledge.
• The drive to do what it takes; he/she must manage at a high level but be unafraid to get into the weeds as needed.
• Excellent analytical skill– spot financial trends in business services industry and implement recommended work process improvements.
• Willingness to provide critical feedback to senior management.
• Working knowledge of economic and accounting principles and practices.
• Outside sales/business development experience.
• Strategic and forward-thinking.
• The ability to consistently close the deal.
• A four-year degree in business, finance, or related field is a plus.
Solarity offers above-market pay and an excellent benefits package, including exceptional paid time off and retirement plans.
The incentive plan for this position is tremendous and is not capped.
The credit union is proud to be an equal opportunity employer.
HRx is conducting this search on behalf of Solarity, which is proud to be an equal opportunity employer. Please send your resume to Leia.White@myHRx.com
Solarity Credit Union is seeking an experienced Business Banker to join its growing business services team!
The Business Banker will:
• Assist in the development of effective business loan and deposit products, policies, and procedures
• Assist in training credit union staff involved in the delivery of business products and services
• Originate, coordinate, monitor, and maintain business relationships
• Meet with new and existing business members to understand their business, anticipate their needs and provide guidance regarding financial decisions.
• Maintain knowledge of all Solarity business deposit and loan products and services
• Ensure all business products and services are delivered and managed professionally and efficiently
• Evaluate loan requests for possible consideration; prepare all details of credit requests and present findings to loan committee
• Assist and support branch staff as needed
This position will spend a good deal of time out in the community to cultivate a steady referral base. Leads will come from internal partners (tellers, other bankers) as well, but the Business Banker will be responsible for leads, too.
The ideal Business Banker will:
• Possess a college degree in business, finance, or related field. A combination of education and commensurate experience can substitute for the degree.
• Have 2-4 years' of comparable experience in a bank or credit union
• Have an understanding of business lending and deposit products
• Be professional, with the ability to build rapport and gain trust quickly
This $600 million credit union, located in the beautiful Yakima Valley, is extremely well-capitalized and has the resources needed to continue its growth. If you have the intrinsic need to do well and a proven track record of success, come join a credit union that matches your drive.
Solarity pays above-market rates and offers tremendous incentives for motivated and successful business bankers. This role has multiple incentive components.
The credit union is proud to be an equal opportunity employer.
HRx is conducting this search on behalf of the Solarity. Please send resumes to Leia.White@myHRx.com, and reference "Business Banker" in the subject line.
Business Lending Operations Supervisor – iQ Credit Union, Vancouver, WA
iQ Credit Union in Vancouver, Washington is seeking a Business Lending Operations Supervisor to manage its growing department! This institution has been serving its members and community for 75 years and continues to grow thanks to its strong core values: People, Relationships, Integrity, Mutual Interests, and Excellence.
This challenging role will supervise all areas of operations including processing, document preparation, closing, reviewing, and servicing; and supervise others, including Loan Processors and Sr. Loan Processors providing these services as well.
The Business Lending Operations Supervisor is responsible for efficient day-to-day operations and completion of department projects and operational work assignments consistent with credit union policies and all applicable Business Lending policies and guidelines. He/she will identify and make recommendations to the Vice President, Business Services regarding improvements in the effectiveness and efficiency of day-to-day operations, including reports, policies, and procedures related to Business Services. He/she will take responsibility for cross-training all functions related to Business Services operations, ensuring that all critical functions have adequate redundancy and backup of skill sets.
The incumbent will:
• Be responsible for the financial accuracy of all Business Services Department transactions and department's general ledgers.
• Oversee documentation, funding, and ongoing servicing of simple and complex business loans.
• Be responsible for meeting department compliance with company and regulatory requirements.
• Develop and implement procedures, assist Vice President, Business Services in budget and revenue projections, new product introductions and other supervisory duties.
• Maintain and update MBL Loan Operations Procedures Manual, which reduces to writing standard operating procedures for most tasks handled in the Business Services Department.
• Supervise other loan operations personnel as required.
The ideal candidate will:
• Have at least 5 years of similar or related experience.
• Possess a bachelor's degree in business or related field
• Be proficient in LaserPro. Symitar knowledge is preferred.
• Create an atmosphere of teamwork, collaboration, and initiative.
• Be extremely detail-oriented.
• Possess a thorough knowledge of business/commercial loan documentation requirements, along with the ability to prepare loan documents using document preparation software.
• Have knowledge of construction lending.
• Have the ability to handle a large volume of tasks while organizing the work of others.
• Possess the ability to develop and maintain sound written loan servicing procedures, and ensure compliance with the same.
For your experience and dedication, iQ Credit Union offers a competitive salary and an amazing suite of benefits including:
• Medical and dental insurance
• Life and long-term disability insurance
• Flexible spending accounts
• A 401(k) with generous company match
• Vacation time
• Sick time
• Holiday pay
• Personal days
• Tuition reimbursement
• And more!
HRx is conducting this search for iQ Credit Union, which is proud to be an Equal Opportunity Employer. Please send your resume to Leia.White@myHRx.com and note "Lending Operations" in the subject line.
Recruiter - Salal Credit Union - Seattle, WA
Do you recruit for passion and cultural fit as much as you recruit for skill?
Salal Credit Union is seeking a Recruiter for its Seattle team. This position will own the candidate experience and will be responsible for sourcing top talent and seeing new team members through orientation. Once they're on board, it doesn't stop there – the Recruiter will assist the HR team with employee relations, benefits administration, and a host of other projects.
We're seeking a super Recruiter who will:
• Support strategic staffing goals to attract, develop and retain a high quality diverse workforce, which includes conducting all recruiting activities, including opening and obtaining approvals for job requisitions, posting open positions internally and externally, sourcing all resumes, phone screening candidates, conducting in-person interviews, scheduling and preparing for additional interviews with managers.
• Work closely with hiring managers to understand the job requirements of open positions.
• Coordinate the candidate selection process, including: making job offers; conducting background, credit and reference checks; reviewing application against resume to see if there are any discrepancies and creating offer letters.
• Conduct new employee onboarding including new employee orientation to maximize success for new hires.
• Act as the back-up administrator for employee benefits, including administration of online benefits systems.
• Maintain confidentiality in dealing with applicants and employee matters relative to the Human Resources functions.
• Provide information and answer questions regarding employee relations concerns.
• Contribute toward effective team problem solving with employees, peers and management through open lines of communication.
• Maintain relationships with outside employment agencies, vendors and recruiters.
• Assist the Vice President of Human Resources with completing impartial and timely investigations to obtain the facts so a resolution of the complaint and situation can be achieved.
• Develop, write and maintain policies and procedures for the Human Resources department. Review current policies as necessary.
• Maintain a working knowledge of federal, state and local laws pertaining to employment and human resources laws and regulations.
The ideal candidate will have 3-5 years' HR/Recruiting experience in a financial institution. A bachelor's degree and HR certifications are preferred, but not required.
What do you get in return?
• Medical and dental insurance – the credit union pays 100% of the premiums for employees
• Generous sick and vacation time
• Nine paid holidays annually
• A 401(k) plan with exceptional company match
• Progressive bonus structure
• Business casual dress code
• An entrepreneurial, innovative environment
This is an amazing opportunity to join a small, forward-thinking HR team at a well-capitalized credit union. The corporate office is located in South Lake Union/Lower Queen Anne.
HRx is conducting the search on behalf of Salal Credit Union, which is proud to be an Equal Opportunity Employer. Please send your resume to Leia.White@myHRx.com and reference "recruiter" in the subject line.
Leia White
In Alabama or Florida: 850-558-1140
Copyright 2015 HRx