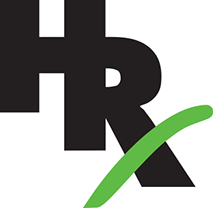 ​HRx has filled a number of executive and non-executive positions in credit unions throughout the southeast.
Through its agreement with the Northwest Credit Union Association, HRx is excited to bring its suite of services
to Oregon and Washington! With experienced HR professionals on both coasts, we are well positioned to serve
credit unions with many HR-related needs, including recruiting, training, and PEO services. HRx is owned by the LSCU Service Corporation, a wholly-owned subsidiary of the
League of Southeastern Credit Unions & Affiliates. Contact Jason for more information about HRx.
​With a combined nearly 20 years of financial services experience and 10 years of professional HR development,the HRx team is well positioned to find the best fit for your credit union.
Jason Neifield is the Director of HR Services for HRx. He joined the League of Southeastern Credit Unions & Affiliates in
2011 and has directed its HR functions since. As a department of one, Jason understands the challenges associated
with running a small shop.
Prior to joining the League, Jason was an HR Generalist at the $2B Grow Financial Federal Credit Union in Tampa, Florida. Before
moving to credit unions, he held a number of branch and back office roles with Bank of America and Washington Mutual.
Jason holds an undergraduate degree in Public Affairs and Journalism from Syracuse University; a master's in Instructional Systems:
Performance Improvement and Human Resource Development from Florida State University; and an MBA from
Saint Leo University. He is also certified as a Senior Professional in Human Resources (SPHR).
Learn more about Jason here.
HR Consulting Manager for HRx
Leia White is the HR Consulting Manager for HRx. She came to the LSCU & Affiliates after working as the HR Manager for
Management & Training Corporation. Leia is new to credit unions, but not to human resources and recruiting. While at MTC,
Leia recruited approximately 100 employees, and was tasked with all HR functions for a staff of 250.
She's also worked as an HR Generalist for Fortis Environmental Group, and as a Contract Accountant for WRS Compass.
Leia's undergraduate degree, from Florida State University, is in International Affairs, and she holds a master's degree in
Public Administration from American Military University.
Learn more about Leia here.
Placement Services:
Our placement services are designed to specifically meet the needs of credit unions in recruiting employees and executives.
PEO Services:
Through our Professional Employer Organization partner, outsourced human resource services are available, allowing CEOs and managers to focus on their core business activities. This is a great solution for small credit unions that lack a full-time HR person on site.
Employment Screening Services:
Employment screening services include both personality-based hiring tools and background checking services, helping you make sound employment decisions, decreasing unwanted turnover, and saving you time and money.
Salary Administration:
Our salary administration program uses research and competitive analysis to give credit unions the most current and complete data to determine appropriate salary. This Windows-based tool, complete with the capability to develop appropriate job descriptions, puts you in control of your compensation planning.
Employee Surveys:
Employee satisfaction is the foundation of a successful organization and is the first step in improving employee commitment, motivation and retention. These confidential employee surveys will enable you to discern the levels of satisfaction among staff and can be administered in several different ways – email, web-based, on-site, or by mail.

Representing 278 credit unions with $65 billion in assets and 6.6 million members, the League of Southeastern Credit Unions & Affiliates (LSCU) is the trade association for Alabama and Florida credit unions.
LSCU was formed in 2009 by the consolidation of the Alabama Credit Union League and Florida Credit Union League and provides advocacy, compliance support, education, training, and information with relevant services and business strategies to support its members in
fulfilling their mission.
The LSCU Service Corporation, doing business as LEVERAGE, is the business services subsidiary of the League of Southeastern Credit Unions. LEVERAGE was formed in 2010 from a consolidation of the Alabama and Florida Service Corporations, both doing business with
credit unions for more than 40 years.
With offices located in Birmingham, Alabama, and Tallahassee, Florida, LEVERAGE works to offer credit unions best-in-class products and services through preferred business partner relationships. We focus on:
• Leveraging buying power to reduce costs
• Leveraging resources to maximize financial results
• Leveraging industry knowledge and research to provide
access to best-in-class solutions
• Leveraging relationships to connect innovative credit union
service providers with credit union executives
LEVERAGE exists to serve credit unions and is dedicated to the success of credit unions and the credit union industry.
Strategic Link creates value at all levels of the Northwest credit union ecosystem. It's a collaborative hub, linking credit unions with business solutions, and credit union members with opportunities to save money. Strategic Link offers "best of breed" solutions to our credit unions with a focus on emerging trends, innovation, scale, and efficiency.
Experience the power of cooperative intelligence.
Strategic Link can provide your credit union with a competitive edge in a fast-changing market environment.
The Northwest Credit Union Association is the trade association representing more than 160 credit unions in Washington and Oregon, and affiliated credit unions in
Idaho, Hawaii, and Alaska.
The Association provides legislative and regulatory advocacy, compliance support, professional development opportunities, and public relations resources to help credit unions thrive and better serve the 4.5 million Northwest consumers who are credit union members.
O'Rourke & Associates has an extensive strategic understanding of the credit union industry which delivers a comprehensive situational assessment of your organization to determine a specific recruitment plan. Once completed, a customized search is conducted to select the best candidate for you.
Hire the right person the first time. The Omnia® Profile is a behavior-based employee assessment tool. The profile describes preferred behaviors and predicts potential candidate and employee job compatibility.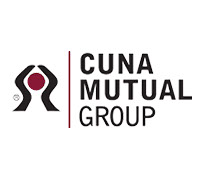 Landrum Professional offers payroll, benefits, and human resources outsourcing, and counts many credit unions among its clients. A full-service PEO, Landrum has clients in 38 states and offers a dedicated HR Manager, Benefits Consultant, and Payroll Professional to each organization
it serves.
Recruit and retain top management talent through affordable retirement plans, including 401(k) Plans and Customizable Executive Benefit Plans.
President/CEO – Credit Union of Atlanta
The Credit Union of Atlanta, a $73 million institution, is seeking a new President/CEO to lead the credit union into the future. Reporting directly to the Board of Directors, the new CEO should have substantial experience in a leadership role in a financial institution, preferably in a credit union of similar size, along with strong finance/accounting expertise and experience managing
a financial services operation. Ideally, the new CEO will have experience implementing effective lending, investment, and
operating practices.
A bachelor's degree in business or related field is required; an advanced degree and/or CPA designation is preferred. The Credit Union of Atlanta offers an exceptional benefits package.
HRx is conducting this search on behalf of the credit union. Please send your resume to Jason.Neifield@myhrx.com.
Marketing Director – Northwest Credit Union Association
Are you a marketing genius waiting for a unique opportunity to represent something you can believe in? The Northwest Credit Union Association has a rare opportunity in the Communications Department for an experienced Director of Marketing.
Do you get excited to craft e-marketing messages that get read? Can you deliver a strategic marketing plan, raise awareness,
and draft speaker bios all in a days' work? You may be just the Director of Marketing we are looking for.
Become a part of our passionate, friendly Communications team and enjoy coming to work in the morning. Key responsibilities include, but are not limited to:
• Manages and delivers the strategic marketing plan for NWCUA events and training to ensure compelling messages are delivered.
• Collaborates with necessary team members to write compelling marketing messages, online descriptions, speaker bios, social
media messages, staff talking points, and printed materials for events, e-markets, online descriptions, and designed materials
for partners.
• Collaborates with newsletter editor and VP/Communications to provide compelling information for event scripts, introductions,
talking points, agendas.
• Collaborates with Design Manager to strategically schedule and send out marketing messages; ensures strategic targeting and
avoids message overlap
• Manages marketing and design resource allocation and priority.
• Manages the design team, including setting goals and measures progress in alignment with the strategic plan.
The ideal candidate will have five years or more of experience in the field of marketing leadership and management. An ability
to balance multiple tasks on deadline is critical. This position requires you to possess excellent written and verbal communication skills, web posting and social media experience, attention to detail, and a team work ethic. Prior marketing agency, trade association, or financial services industry marketing experience is a plus. The ability to interpret and apply consumer research
is a plus. The ideal candidate will be intrepid, and have a four-year degree in marketing, or equivalent work experiences.
Salary ranges from $50-$75K depending on experience. Generous benefits package including employer paid medical/dental,
401k match, paid vacation and much more.
We are an equal opportunity employer.
HRx is conducting this search on behalf of the credit union. Please send your resume to Jason.Neifield@myhrx.com.
Administration Coordinator – Northwest Credit Union Association
Did you play "office" as a kid? Do you love being the behind-the-scenes support that makes people's lives easier? Is supporting the team what gets you up in the morning? Is variety your middle name? This might be the role just for you.
Our regional trade association is looking for an Administration Coordinator to help provide the support to make our employees' lives easier. The people and team we support can vary and your days will too. We are looking for a dynamic self-driving individual to assist in coordinating our daily accounting, human resource and administrative functions. Basically, our administrative functions run better because of you!
Key responsibilities include, but not limited to:
• Performs various accounts payable functions, including reviewing and coding invoices, processing checks, making deposits, entering payments and balancing company credit card statements.
• Prepare various accounting entries to general ledger, analyze GL entries, balance and verify GL accounts and reconcile monthly.
• Perform all activities necessary to process payroll for the organization.
• Assist the VP, Administration with the day-to-day operations of the human resource function.
• Assist the VP, Administration with managing building and office environment in ways that elevate the image of the association and betters the working environment for staff.
Our perfect candidate has solid problem-solving skills and can manage multiple complex tasks while producing consistently accurate results. In addition, the selected candidate would have 3 plus years of progressively responsible office experience demonstrating knowledge of business procedures. Experience with accounts payable and accounts receivable is a plus. Our ideal candidate is a continuous learner with a can do attitude.
Salary ranges from $18-$25 per hour depending on experience. We also provide a generous benefits package including fully paid medical and dental insurance, matching for your retirement savings, paid vacation, and much more.
We are an equal opportunity employer.
HRx is conducting this search on behalf of the association. Please send your resume to Jason.Neifield@myhrx.com
by December 5, 2014.
Jason Neifield
In Washington or Oregon: 206-340-4806
In Alabama, Florida, and all other states: 850-558-1142
Leia White
In Alabama or Florida: 850-558-1140
Copyright 2014 HRx